Statement About My Work
The natural landscape has always been a powerful focus of my work. Currently I am conducting on-site research at local prairies, depicting the landscape in paint. Prairies have been reduced to isolated fragments that require conservation and preservation. Less than 1% of the presettlement tall grass prairie remains.
Macro and microenvironments fill my paintings, engaging the viewer in their detail. Even while painting tranquil scenes, I achieve active color sensations by layering color over complementary underpaintings. My paintings express delicate sensations through subtle texture and natural pattern.
The tall grass prairie is an irreplaceable tapestry of plant and animal life. I paint dynamic compositions of Midwest prairie remnants so that the viewer can appreciate and see the need of their preservation before they are lost forever.
Biography
I was born in Ashcroft, British Columbia, Canada in 1958 and became a naturalized US citizen in 1999. I graduated from Marshalltown, IA High School in 1976. I received my BA from the University of Northern Iowa in Art Education in 1980. I completed my MA from Western Illinois in 1999. I taught Art in the Davenport School District from 1980- 2013. I now teach acrylic painting classes at the Figge Art Museum.
Galleries
Bereskin Gallery
https://www.bereskinartgallery.com/
Kaleidoscope Works Art Gallery & Gifts

23 E. 11th Street Suite 3
Davenport, IA 52083
303-748-7114
Octagon Center for the Arts
427 Douglas Avenue
Ames, IA 50010
(515) 232-5331
Quad City Arts
1715 2nd Ave
Rock Island, Illinois 61201
(309)793-1213
https://www.quadcityarts.com
info@quadcityarts.com
Broadcast Media
Prairie Painter - KWQC Channel 6 Fran Riley Features Reporter
Publications
"The Bones of Paradise" by Jonis Agee
My painting "October Evening" is the cover art for award-winning author Jonis Agee in her novel "The Bones of Paradise".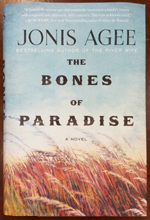 "Paintings in Acrylics" The Indispensable Guide by Lorena Kloosterboer
"Morning Dew" on pg. 12
"Creating Exceptional Color with Acrylics" by Lexi Sundell
"Sunset" on the cover
"Dunn Ranch" and "October Evening" on pages 100-101
Creating Exceptional Color with Acrylics
Public Collections
Image of "Midday" made into a 5ft X 5ft Interactive pollinators display at Lime Creek Nature Center, Cerro Gordo County, Iowa.
"Prairie Blazing Star" Purchased by Genesis East Hospital for their new surgical wing, Davenport, IA
"Wild Bergamot" and "Reawakening" Purchased by Kirkwood Community College, Cedar Rapids, IA
Exhibititions
"Art on Lockdown" Quad City Arts show 2021
Beaux Arts Fair 2019-Best of Show Award and 1st place Painting Award
Bereskin Gallery 2019-2022
"Prairie Light" at Bereskin Gallery April 2019
Octagon Art Fest 2018
Valley Junction Art Fest 2019, 2018 merit award
"Out & About" Show at Quad City Arts and Midcoast "Midday" received 2nd place award
Rock Island Art Guild Fine Arts Exhibition Feb. 6-May 15 2016 at the Figge Art Museum
Beaux Arts Fair People's Choice award 2016
"Midday" 4th Place award in the 8th Annual International Society of Acrylic Painters Signature Members Online Show 2015
Maquoketa Art Experience South Gallery Oct./Nov. 2015
Quad City Arts "Our Vanishing Landscape" main gallery show July/August 2015
David Smith Gallery Geneseo 2015 main gallery show
Midcoast at Gallery West 2014, 2017
Art In The Classroom Show, Figge Art Museum- June-Sept. 2013
One Person Show- Rock Island Library- Aug. 2013
It's Raining Cats and Dogs, Quad City Arts 2013
Dubuque Museum of Art Biennial Show 2013, 2017
Midcoast at Bucktown 2012
Northbrook, Il Art In The Park July 2012
Quad City Arts at the Airport - 2011, 2018
Opera House, Dewitt, Iowa - October 2011
Figge Art Museum - Art Salon the Museum Store - February - March 2011
National Prairie Conference 2010, 2020
ArtFest Midwest - Des Moines, Iowa - 2010
Horizontal Grandeur 2009
Midcoast at i wireless Center 2009
Quad City Botanical Center - One Person Show 2001, 2005, 2009, 2014, 2022
Ohnward Fine Arts Center - One Person Show - Maquoketa, Iowa - December 2008-January 2009
Iowa Nature and Wildlife in Art Show and Sale - Iowa City, Iowa 2007-2009
International Society of Acrylic Painters Online Show 2008-2019, 2012 Award Winner
International Society of Acrylic Painters San Luis Obispo Art Center - San Luis Obispo, California 2007
Quad City Arts Heritage Center - One Person Show - April-May 2007
Midcoast at the River Center - January-February 2007, 2009, 2011
Catiri's Art Oasis - Amana, Iowa 2006-2011
The Perfect Setting - Marshalltown, Iowa 2007-2009
International Society of Acrylic Painter Signature Membership - Cornell Museum of Art and History - Delray Beach, Florida 2006
International Society of Acrylic Painter Signature Membership - Artist's Gallery of Seattle - Seattle, WA - 2005
Quad City Arts Grape Vine Party - August 2006
Thieves Market - University of Iowa Fine Arts Council - Iowa City, Iowa - 2009-2018
Quad City Arts Sales Gallery 2001-2022
Art Guild of Burlington Juried Show - Burlington, Iowa - 2001, 2004-2005 - First Place Winner 2001
Riverssance Festival of Fine Arts 2003, 2005-2007, 2009-2022
Octagon Center for the Arts - Ames, IA - 2005-2022
The President's Best - Herbert Hoover Presidential Museum and Library - West Branch, IA - 2005
Scott County Library - One Person Show - Eldridge, IA - 2005
The Channel Cat Gallery - One Person Show - Lansing, IA - 2005
Left Bank Art League Fine Arts Show - 2005-2008
Exploration/Exploitation - St. Louis Artist Guild - 2004 Award Winner
Iowa Artisan Gallery - Iowa City, IA - 2004-2005
Midcoast Center Station Exhibit - 2004, 2008, 2010, 2015
Tri-State Tri-Annual Juried Invitational - Dubuque, IA - 2003
Artspace of Muscatine Gallery 2003-2004
Marshalltown Community College Ray Fredrick Gallery - One Person Show 2003
Faculty Art Show - West High School Davenport, Iowa - 2003
J. N. "Ding" Darling Art Gallery - Neal Smith Wildlife Refuge Prairie City, Iowa - 2003, 2005
Artist in You - Quad City Arts - 2003, 2005, 2009, 2011 - 2011 2nd Place Award
Wild Things Nature and Wildlife Art Show - Prairie City, Iowa - 2003-2004
Project Art Exhibit - University of Iowa Hospitals - 2002, 2006
Participation in Midcoast Gallery Hop - 2002-2004
Rock Island Fine Arts Exhibition - Rock Island, Illinois - 2001, 2004, 2010 - Award Winner 2001
Work exhibited at Midcoast Fine Arts Rock Island and Davenport underglass 1999-2002
Participation in ArtStroll 2001-2006
Artist in a garden at Vanderveer Gardenwalk - Davenport, Iowa - 2001, 2004
Quad Cities Regional Art Showcase 1987 Third Place Winner
One Woman Show at the Bettendorf Lincoln Center
Participation in Beaux Arts Fesitval 1986-2000, 2008, 2013-2022
Work exhibited at the Rock Island Art Council Art Teacher's Show
Work exhibited at the University of Iowa Art Teacher's Show
Work exhibited at the University of Northern Iowa Art Gallery
Work exhibited at the Performing Arts Gallery
Work exhibited at the John Deere Center
Work exhibited at the Mississippi Fine Arts
Work exhibited at the Waterfront Gallery